MAT526
Welcome
Welcome to the course web page for the Spring 2021 manifestation of MAT 526: Topics in Combinatorics at Northern Arizona University.
Course Info
Title: MAT 526: Topics in Combinatorics
Semester: Spring 2021
Credits: 3
Section: 1
Time: 9:10-10:00AM MWF
Location: AMB 207
The mathematician does not study pure mathematics because it is useful; he studies it because he delights in it, and he delights in it because it is beautiful.
What is This Course All About?
This course focuses on enumerative combinatorics with an introduction to generating function techniques. The tentative plan is to cover Chapters 1-6 and 11 of Eulerian Numbers by T. Kyle Petersen (DePaul University), but we may cover more or less depending on time and interests. Here are the proposed topics:
Eulerian numbers

Binomial coefficients
Generating functions
Classical Eulerian numbers
Eulerian polynomials
Two important identities
Exponential generating function

Narayana numbers

Catalan numbers
Pattern-avoiding permutations
Narayana numbers
Dyck paths
Planar binary trees
Noncrossing partitions

Partially ordered sets

Basic definitions and terminology
Labeled posets and P-partitions
The shard intersection order
The lattice of noncrossing partitions
Absolute order and Noncrossing partitions

Gamma-nonnegativity

The idea of gamma-nonnegativity
Gamma-nonnegativity for Eulerian numbers
Gamma-nonnegativity for Narayana numbers
Palindromicity, unimodality, and the gamma basis
Computing the gamma vector
Real roots and log-concavity
Symmetric boolean decomposition

Weak order, hyperplane arrangements, and the Tamari lattice

Inversions
The weak order
The braid arrangement
Euclidean hyperplane arrangements
Products of faces and the weak order on chambers
Set compositions
The Tamari lattice
Rooted planar trees and faces of the associahedron

Refined enumeration

The idea of a $q$-analogue
Lattice paths by area
Lattice paths by major index
Euler-Mahonian distributions
Descents and major index
$q$-Catalan numbers
$q$-Narayana numbers
Dyck paths by area

Coxeter groups

The symmetric group
Finite Coxeter groups: generators and relations
$W$-Mahonian distribution
$W$-Eulerian numbers
Finite reflection groups and root systems
The Coxeter arrangement and the Coxeter complex
Action of $W$ and cosets of parabolic subgroups
Counting faces in the Coxeter complex
The $W$-Euler-Mahonian distribution
The weak order
The shard intersection order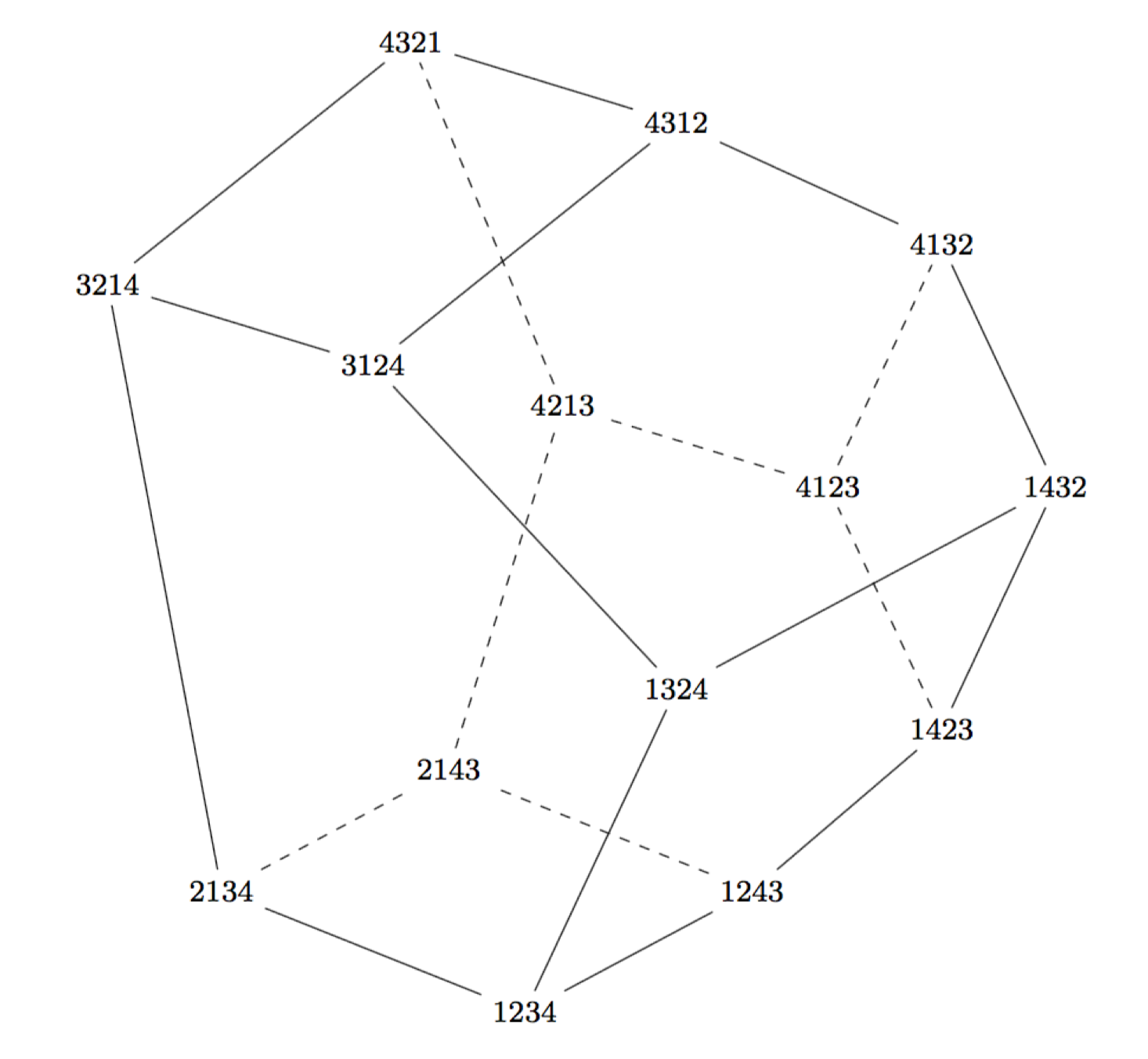 Don't fear failure. Not failure, but low aim, is the crime. In great attempts it is glorious even to fail.